Hawaiian Wild Flower Honey - 12 ounce
Regular price

Sale price

$15.00

Unit price

per
Hurrify, only a few left:
Currently there are
peoples are currently looking at this product
Wishlist
Add to Wishlist
Compare
Add to Compare
Size guide

Hawaiian Wild Flower Honey - 12 ounce
Regular price

Sale price

$15.00

Unit price

per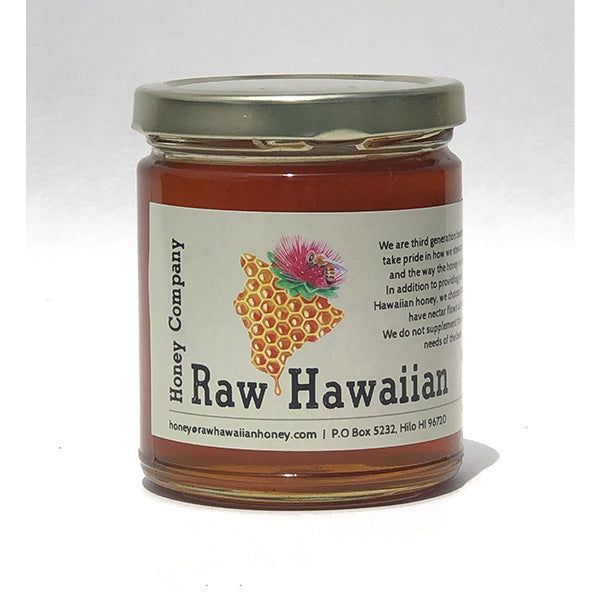 Hawaiian Wild Flower Honey - 12 ounce
A taste of Hawaii
I love locally sourced honey and I love Hawaii. Just like you can taste the difference in locally sourced honey and box brand this honey and the bee pollen taste like Hawaii smells. I'd definitely recommend it. My only concern is when I got the honey some of it I assume boiled out due to shipping it by plane and the cabin it is in, isn't pressurized. Even though a little spilled it is understandable and still well worth it. I more so say this to notify the company if it hasn't been brought to their attention already and also as a warning as to what to possible expect when opening your package. Again it was a very minor inconvenience that a wet towel fixed really quick and I mean I love the honey enough to notice that less than a tbsp went missing but then again it was such a small amount it really isn't a noticeable loss.
best honey ever
this is the best honey I have ever ate . the very best
Great customer service
Love love love the honey! I will be ordering more, thank you so much for such a great product.