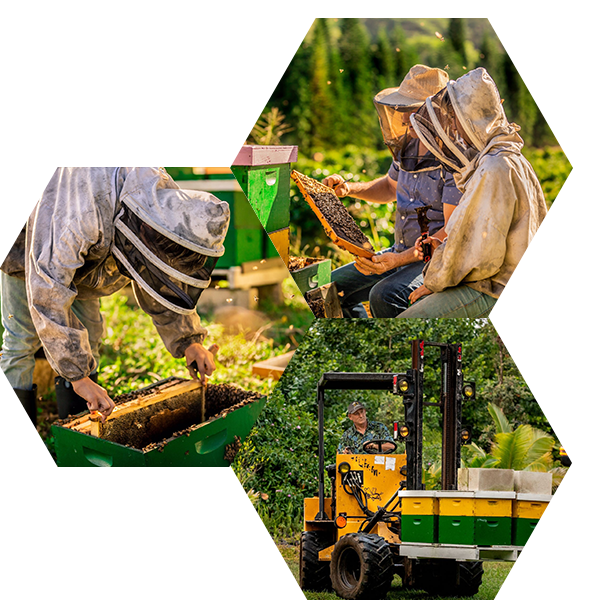 Happiness is in the Hives
If you Enjoy what you do, then it's really never work!
As a Third Generation Beekeeper, I'm now teaching my boys to be the fourth generation of good stewards. When they were younger, they thought the bees brought honey to the hive in buckets. I believe they may have even thought the hive was like a maple tree, put a tap in the honey box and fill the jars.  So now that they are beginning to see the honey bees for the incredible creatures which contribute to the food on our table, they see why Producing Hawaiian Honey is an enjoyable art.Hawaii is one of the few places in the world where the bees don't have to feed on GMO crops.  Even better is the fact we can chose locations for our bees where the land owners understand the impacts of using commercial herbicides. As because we give them "honey rent" from their farm, they work hard to keep the environment clean of commercial pesticides. When you purchase honey from Raw Hawaiian Honey Company, you are purchasing the goodness the bees intended for themselves.In addition to producing varietal Hawaiian Honey and Bee Pollen, we also teach others to manage bees organically and write about these journeys in our blog.  Contact us if you want to know more about our company and the bees we care for.
Bring Aloha into your Ohana
Pure Hand Poured Beeswax Candles
The Beeswax used to make our candles is collected from our own bees on the Big Island of Hawaii and is 100% pure and free of other waxes or oils. I lightly filter the beeswax to remove large debris while maintaining the gorgeous, natural color and aroma. I never add chemicals, fragrances, or dyes to beeswax.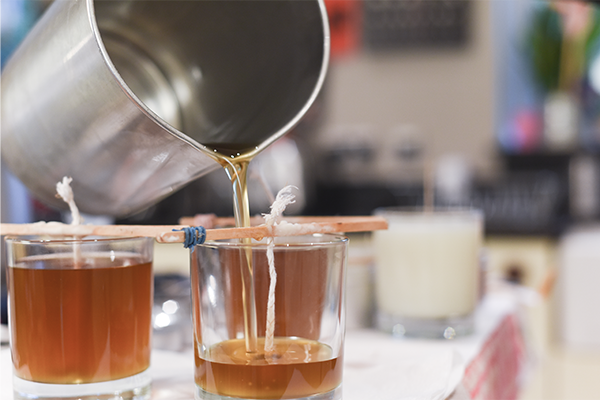 Warm you Ohana with Hawaiian Beeswax Candles
Big Island Bee Blog
Learn about our Bees and How other came to enjoy Theirs!
Choosing a selection results in a full page refresh.